Empire Recycling is here to help you through the recycling process. We serve businesses both small and large, municipalities, and the general public at our recycling centers located in Utica, Syracuse, Waterloo, and Albany, New York.
Contact us with any questions or follow the links below...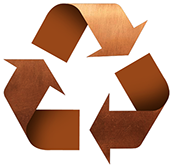 We pay YOU to dispose of metal.
We accept metal on a one-time or recurring basis, including pipes, sheet metal, appliances, aluminum siding, lawn furniture, and so much more!
It's quick and simple - learn about the process here.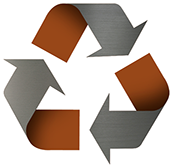 We make metals recycling easy for you.
Empire Recycling offers container service of all types, flatbed services and dump trailers for large pieces of metal. We can even shear on-site for your specialty projects!
Learn more about what we buy.
We're here to help, contact us today! 315-724-7161

Empire Recycling has a 15-acre, 120,000-square-foot complex in Utica, New York,
and metal recycling locations in Albany, Syracuse, and Waterloo.